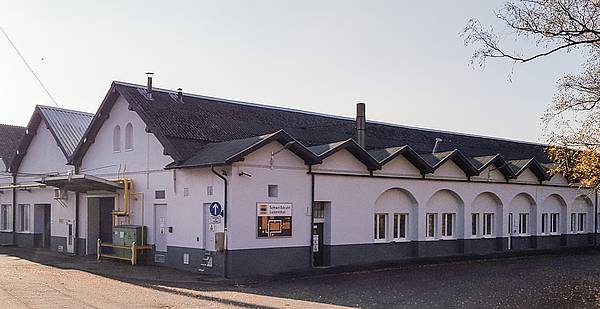 History
The start of the wire drawing activies at Luisenthal date back to 1926, the founding year of SAARDRAHTWERKE GmbH. In Novmber 1928 the production started in factory halls, built in 1882; the premises were previously used by a chemical manufacturing operation that had been closed down.

At that time, the factory consisted of a pickling shop, an annealing hall, a drawing area, a nails and pins factory as well as a mechanics workshop and a drawing die-polishing work-shop.

In 1932, the production range has been extended by electrode core wires and core rods.

Due to the influences of the 2nd world war and the years after, the company passed through an eventful history.

But the production range of welding consumables increased continuously. Wires for submerged arc welding, for thermal spraying and gas shielded arc welding were added.

Due to the takeover of SAAR-ELEKTRODEN GmbH and the resettlement to Luisenthal in 1958 the production range has been increased again by coated electrodes in 1958. But this activity was already closed down in 1971.

Since beginning of 2008 the business unit welding consumables was separated and transferred in the newly founded company SCHWEISSDRAHT LUISENTHAL GmbH.